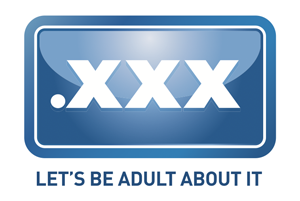 Why a .XXX Domain Extension?
The adult industry has been a substantial part of the Internet since its inception. However as the domain name system has dramatically expanded, it has become increasingly difficult to identify what individual websites offer without actually visiting them.
Despite a very large online market for adult entertainment, large sections of society do not wish to come into contact with its products and as such .XXX provides both willing consumers of adult entertainment and those who wish to avoid it with an easily identifiable mark – the end of the web address.
For adult entertainment providers, those voluntarily identifying themselves as compliant with a comprehensive set of Best Business Practices that are part of the registry policies can provide more predictable revenue streams, greater customer retention and fewer complaints, as regulators and others will see adult entertainment providers take a proactive and responsible approach to their web presence.
Special Requirements for Registrants of .XXX Domains

Registrants who wish to have resolving .XXX domains will be required to provide proof that they are members of the Sponsored Community before their .XXX domain will resolve.
Registrants who are non-members of the adult Sponsored Community, can register .XXX domain names, but the domains will not resolve to a website.
The "Additional Information" Section
.XXX domains require additional information to be submitted with the registration. Registrants have a number of options to indicate whether or not they are in the Sponsored Community, or to start the Sponsored Community application process. A screenshot of the section in the Registration Web Interface is shown below.

Use the various options as follows, depending on the specific circumstances of the registrant and whether the domain being registered is going to be used, or whether it should not resolve.
This domain should not resolve: select this option for registrants who do not wish for their .XXX domain to resolve and who have no intention of joining the Sponsored Community.
Use the Owner contact below for membership communications: use this when registering a domain for a registrant who wishes to join the Sponsored Community AND IS NOT using Contact Privacy. In this case, ICM Registry will send an email to the email address listed in the Owner contact to begin the membership application process.
Associate domain with an existing member ID: Use this when the registrant is already a member of the Sponsored Community and already has a valid Member ID and Password.
Use unique contact for membership communications (recommended for WHOIS Privacy): Use this option when the registrant intends to join the Sponsored Community AND is using Contact Privacy. In this case, ICM Registry will send an email to start the membership application process to the email address provided as opposed to using the Owner contact email address.
What is the Sponsored Community?
.XXX is a Sponsored Top-level Domain (sTLD) (similar to .coop and .travel). As such, registrants who wish for their .XXX domain to resolve must offer proof that they are part of the community. The sponsored community includes individuals, business, entities, and organizations that provide online, sexually-oriented adult entertainment ("Online Adult Entertainment") intended for consenting adults or for other community members ("Providers"); Represent Providers ("Representatives"); or Provide products or services to Providers and Representatives ("Service Providers") are eligible to register .XXX domain names.
Proving You're In the "Sponsored Community"
Parties who wish to self certify as members of the community will be required to complete their ICM membership process after submitting their Sunrise or Landrush application to the Registrar. Once the prospective member fulfills the membership application process on the ICM site, the applicant will be verified by ICM, if successful, membership will be granted.