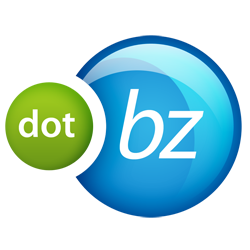 .BZ is a 'top-level domain', just like .com or .net. .bz is Belize's top level domain. Your Web address works the same with a .bz extension as with any other top-level domain name, but the .bz extension can add much more to your site. Since .bz is distinctive and unusual, your Web address will be highly memorable. .bz is also closely associated with the new buzz on the Internet, the new business domain, so we are open for business, making this top-level domain name uniquely suited to any site. A .bz domain name is also much more likely to be available, enabling you to better control your presence on the Web. Register your .bz domain Now!
University Management Limited
University Management LTD (UMLTD) was founded on October 2000 in order to manage, market and promote the ".bz" top-level domain name and Internet related services such as Managed DNS, web hosting, web design and email services.
Why .BZ?
Domain Name Availability
With so many people registering their domain name with a ".com" extension, chances are the name you want won't be available. You're more likely to find the very name you want if you choose to register a .bz domain name instead. Register your .bz domain name today!
Short and Sweet
A ".bz" domain name quickly says "business" to people. And, it can rapidly mean a "buzz" for your online business. Even Sweeter, .bz is reliable and secure like .com but you don't have to scramble or go to great lengths for a name. The sweetest part, your business name is available now! Get it working for you today!
".BZ" Sounds Better
A ".bz" domain name creates a unique and memorable web presence for your online business.
".BZ" is Exotic
The TLD (Top Level Domain) .bz represents the beautiful country of Belize. To learn more about Belize click here.
Registration and Renewal Terms: A domain name can initially be registered for a period of 1-10 years. A domain name can be renewed for a period of 1-9 years. The registration term of a domain name may not exceed 10 years at any given time.