Better Name. Better Results.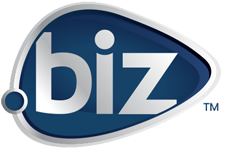 Launched in 2001, .BIZ (from "business") is a generic top-level domain (gTLD) intended for domains to be used by businesses as an alternative to .COM. As of December 2009 there were over 2 million .BIZ registrations, making it one of the top ten TLDs.
Why register .BIZ?
The .COM market is so saturated that many customers may find their ideal domain name already registered. .BIZ is a popular alternative and is ideal for customers whose business name is already taken as a .COM. For those who already own the .COM for their business name, the equivalent .BIZ name can be used to protect brand identity.