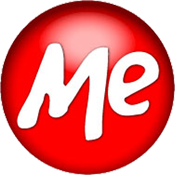 .ME was the ccTLD originally designated for Montenegro, but has since come into widespread use as a specialty TLD that can be registered by anyone. First available in May 2008, .ME has since grown to over 400,000 registrations, making it one of the fastest-selling TLDs.
.ME is particularly popular because it makes for excellent "domain hacks", such as 'http://who.unfollowed.me'.
Why register .ME?
The .ME extension is is positioned as a domain name that "speaks for itself". It is an excellent choice for individuals looking for a unique, personalized domain name. Although it is a rapidly growing TLD, the overall number of registrations is still fairly low, meaning there are lots of great domain names available.